United States Postal Service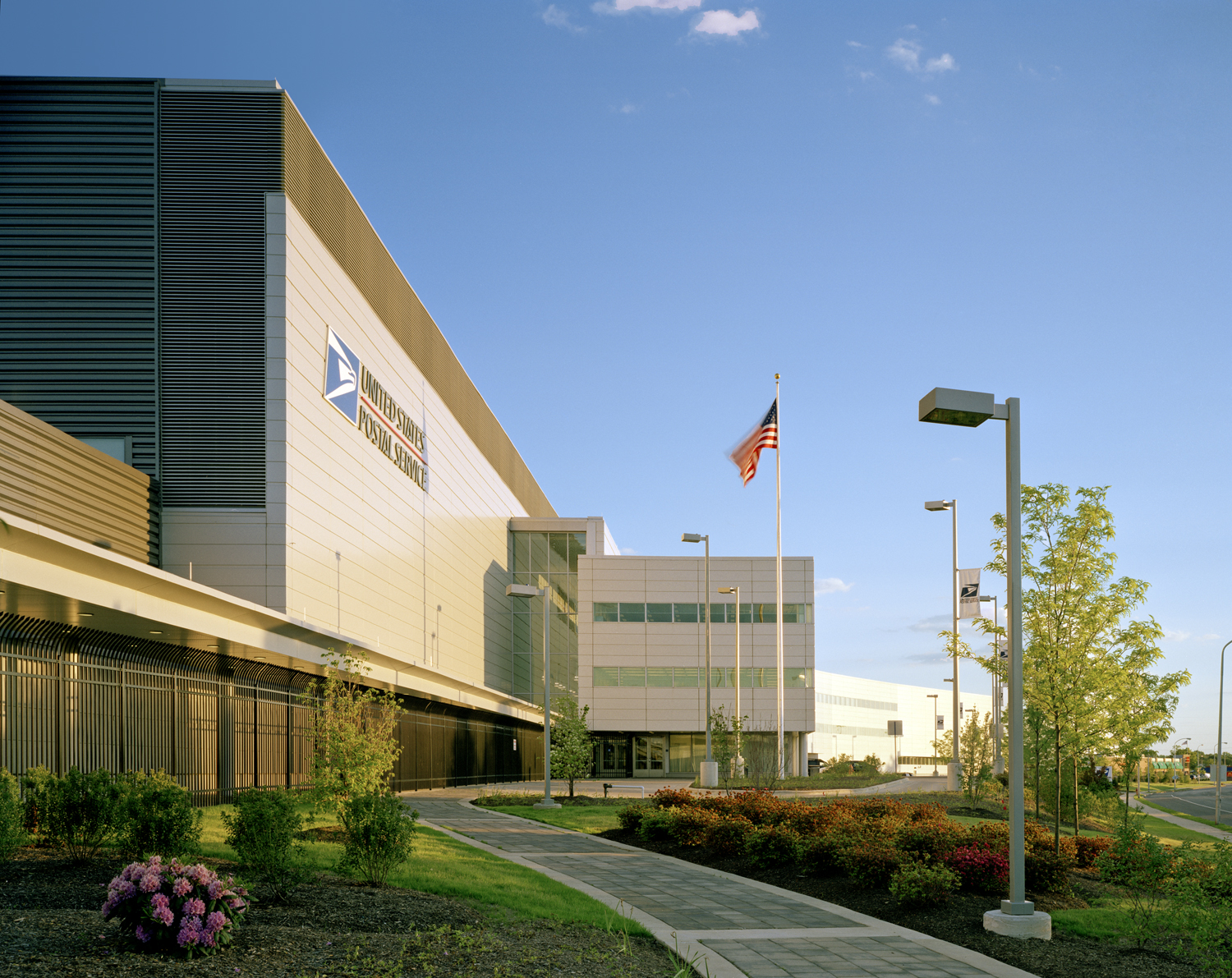 The architectural expression of the building is derived from the character of the tripartite program of shipping, processing, and administration.
Bulk Mail Distribution Facility | 930,000 SF | Philadelphia, PA
This facility is in close proximity to the Philadelphia International Airport, thereby implementing a more efficient means of distribution. The Postal Service has enhanced its capabilities with a computer aided network that processes mail with greater accuracy than ever before. This sophisticated operation extends over an expansive two-level workroom totaling 630,000 SF that extensively utilizes mechanized equipment and conveying systems. Shipping/receiving, support, and mechanical areas surround both levels of the processing function.
A three-story high circulation spine links the work and administrative areas while concentrating and securely organizing employee movement through the facility. Infused with light during the day and dramatically lit at night, this environment has been designed to welcome the employees and provide respite from the highly functional workroom.