The Residences at Rodney Square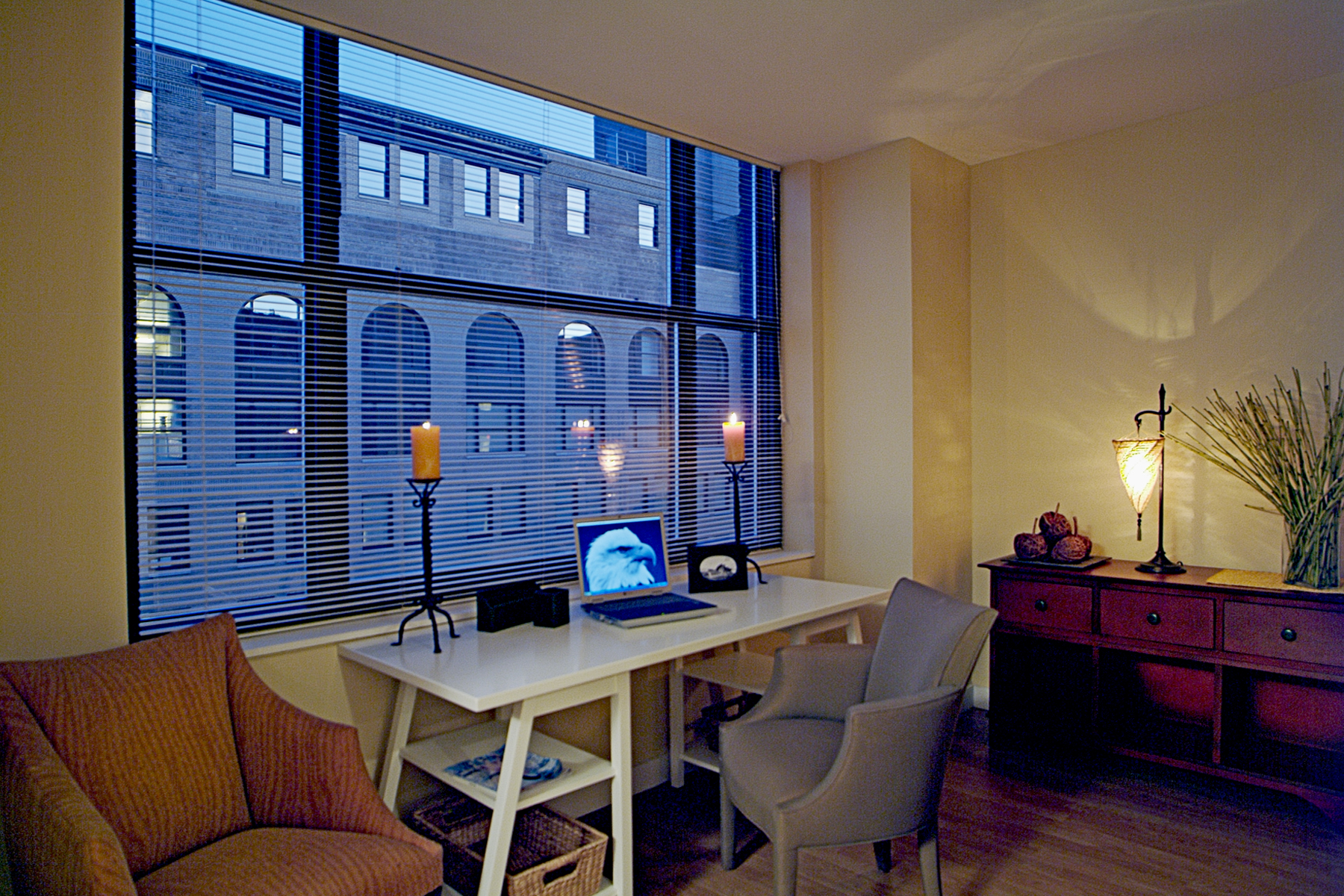 The adaptive reuse of the old Delaware Trust Bank Building yielded apartments with large windows that enhance the interior environment with natural light.
Multi-Family Residential / Adaptive Reuse | 475,000 SF | Wilmington, DE
This adaptation of a 1918 bank building has been redesigned to accommodate 275 apartments. A 1950's office tower that had occupied the existing courtyard was removed and the facades restored to their original design. The majority of the residential program is comprised of a mix of one-bedroom, two-bedroom, and two-bedroom plus units. Five percent of the overall unit count is reserved for studio apartments.
Each of the units is graced with large double-hung windows that infuse the apartment interior with natural light. Resident amenities include a large fitness gym, movie screening room, lounge area with a pool table, coffee bar, and cyber library.
A parking garage was crafted to ft within the existing structure of the lowest levels, providing important parking space for the residents. Commercial space is provided at the ground level along all of the street facades for café's, restaurants and shops.
Photography by Geoffrey Berken.