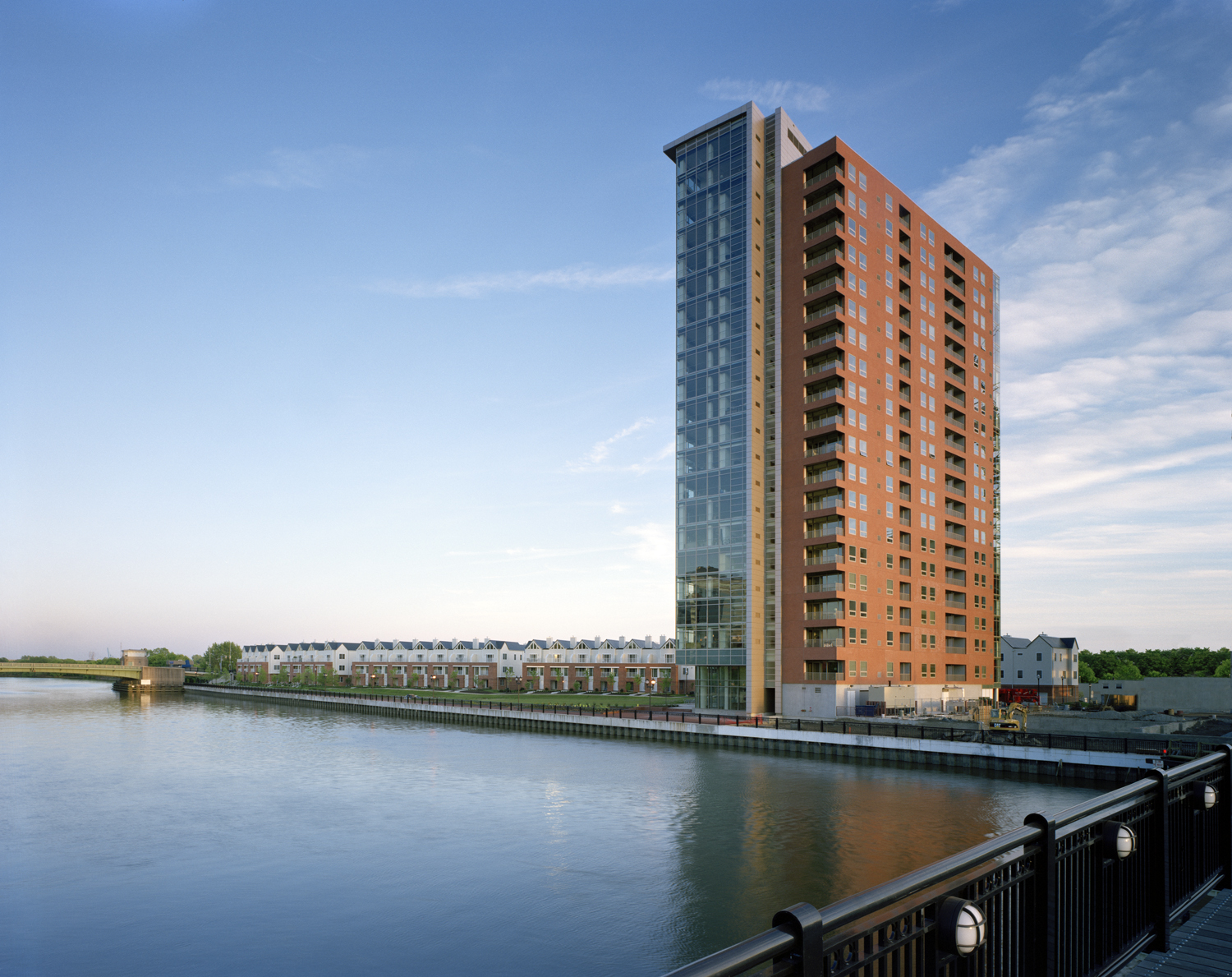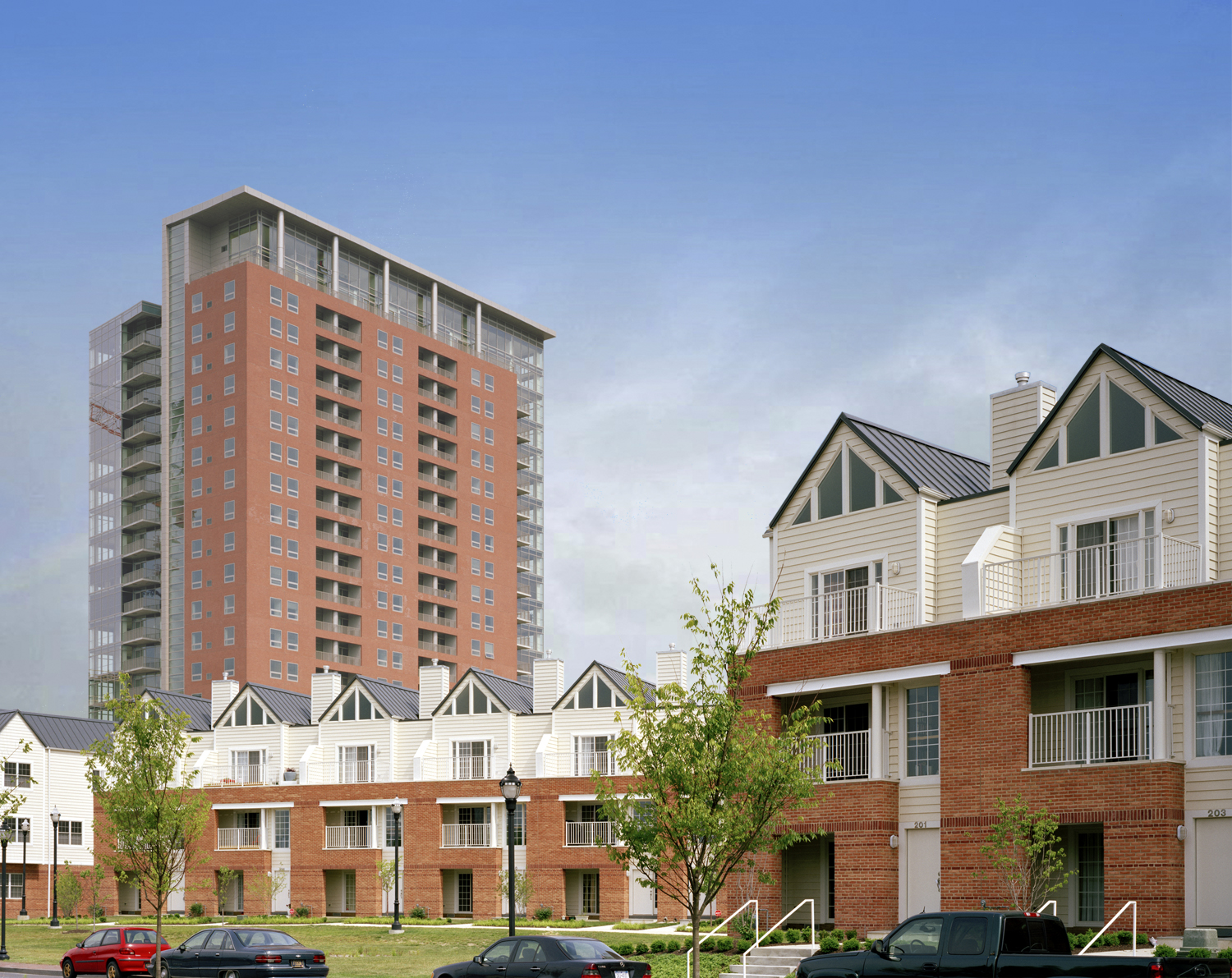 The river becomes a public amenity with this private development. The tower and townhouses are positioned such that an open green lawn is created adjacent to Wilmington's Riverwalk.
Christina Landing Tower + Townhouses | 275,000 SF | Wilmington, DE
This residential tower is part of a larger development to redevelop the east side of the Christina River in Wilmington. The site is very prominent, flanked on two ends by the major roadways leading in and out of the City and it is directly across the river from the Amtrak Wilmington train station.

The tower is 22 stories with 172 residential units, 60% one bedroom and 40% two bedroom. There are six, two-story loft apartments at the top of the building. The program also includes amenity areas including a movie screening room, fitness center, business center and a TV lounge/reception area that looks out over the river and the large green lawn.
The tower was constructed using a cast-in-place post tension concrete system. The exterior uses precast concrete panels with a thin brick set into the casting mold at the factory.
Photography by Geoffrey Berken.