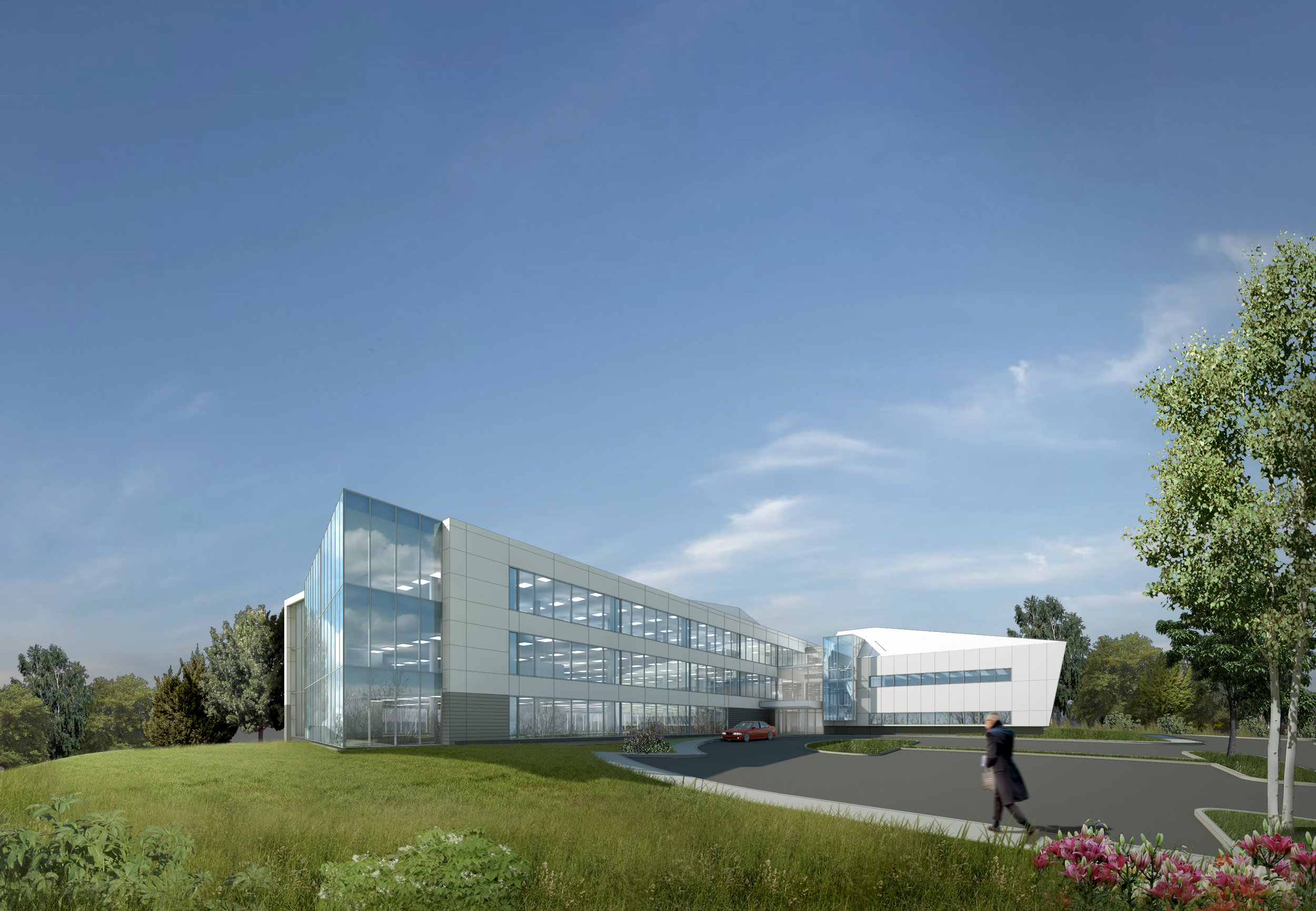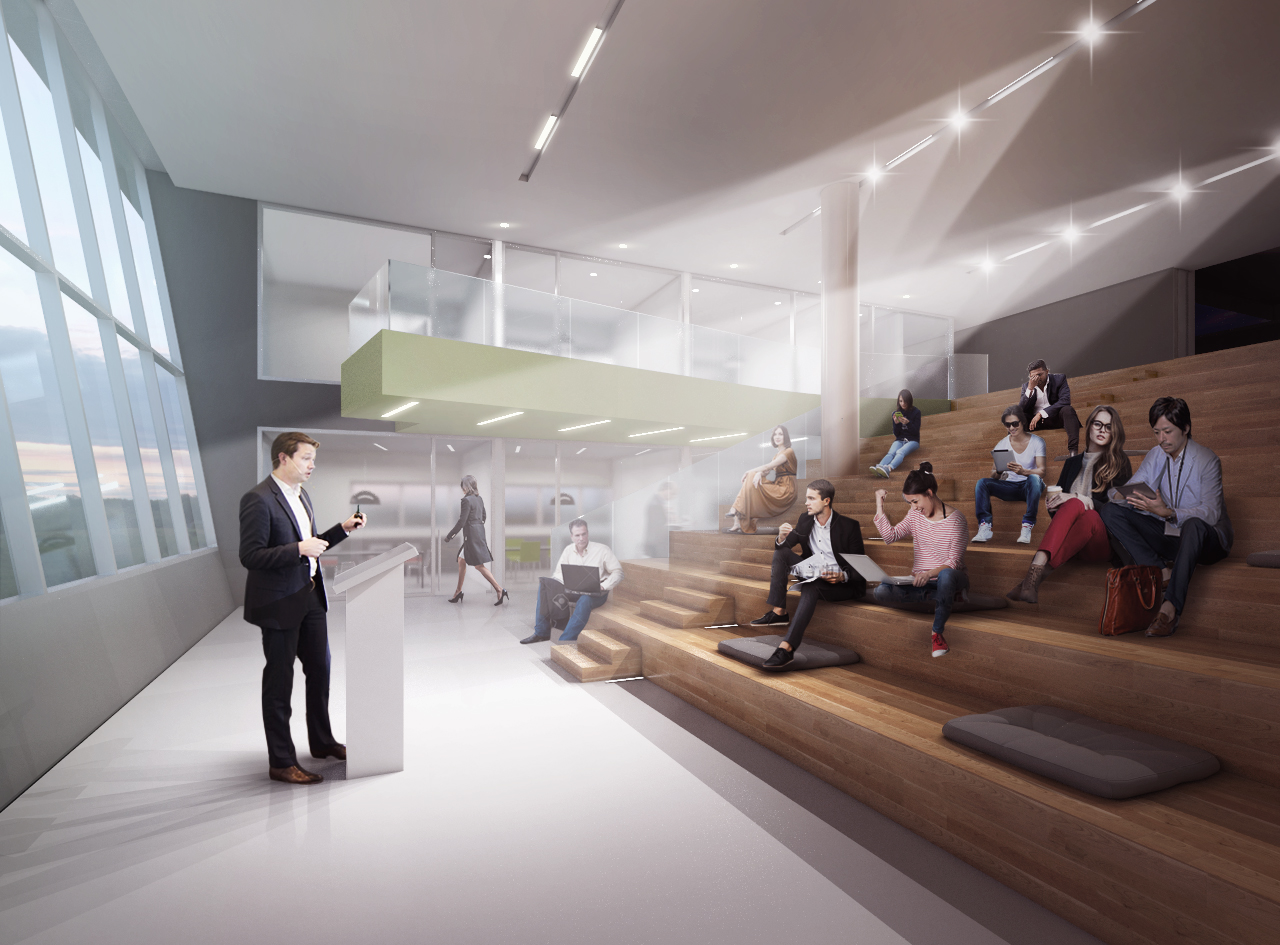 The narrow 90' wide office building with floor to ceiling glazing maximizes the infusion of natural light into the work environment.
Corporate Headquaters | 72,000 SF | Chadds Ford, PA
This project is a 72,000 SF office building with three levels, each at 24,000 SF. Unique to the design of this building is the creation of a roof level terrace. The terrace will be used as a regular employee location for company social events and as a break-out zone for meetings and conferences. The building exterior uses a high-density fiber-cement panel in a rain-screen application and an insulated aluminum storefront glazing system. Specific areas are highlighted with an aluminum curtain-wall system.
By developer standards, the building is relatively narrow, with a 90' width. The cross section structural bays are 30' x 30' x 30'. This promotes an open, office environment with minimal columns. With 9' ceiling heights, natural light penetrates deep into the floor plate. The building will use many sustainable materials and storm water management strategies for the site.